Visitor Management
Create a welcoming experience for your visitors.
Welcome people with a visitor management system that simplifies the management of guest, staff, and delivery traffic to improve security, productivity and your organisations brand.
Peace of mind for everyone who enters your workplace
Create a lasting first impression
Show visitors that you care about their experience right from the moment you invite them. Send directions to your workplace, quick and seamless check in at arrival, and automatic arrival notifications sent to host. Having such an efficient system eliminates time wasting keeps your guests impressed.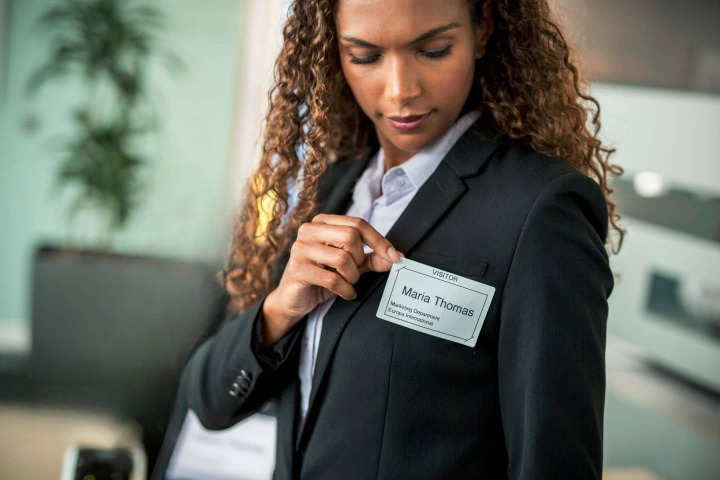 Seamless Visitor Check-in Process
Register visitors for upcoming appointments, send meeting invites with directions and a QR Code to streamline visitor check-in experience. Notify your people of who's coming and when while staying in compliance with the regulations.
BENEFITS
Design a workplace where everything—
visitors, deliveries, rooms—is seamless.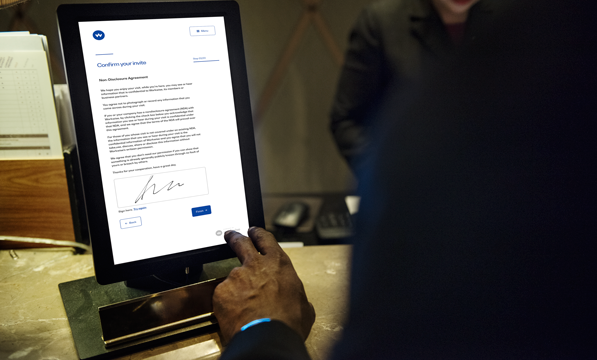 Protect your intellectual property
Its your workplace and everything from brainstorming ideas to trade secrets and visitors can come across these types of information mistakenly. Having your guests sign an NDA or any other consent forms right from the minute they walk into your workplace ensures that your information is protected.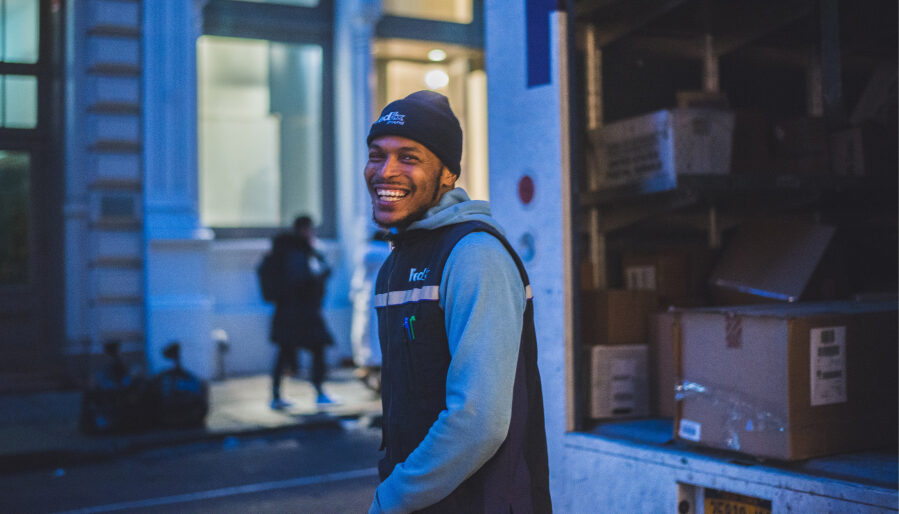 Manage mails & deliveries efficiently
Streamline the process of accepting, recording, and delivering of incoming office mail and packages to eliminate missing mails and the time-consuming task of sorting and notifying employees.
A digital log of who is in your workplace is available at all times, where they are going, who they have come to see in case of an emergency or for optimizing how you welcome visitors.
Key Features
Everything you need to simplify
visitor and delivery traffic.
Pre-register Visitors
Register upcoming visitors to let your team know who to expect and email guests information about their visit.
Instant Notifications
Automatically notify employees when visitors and packages arrive.
Package Delivery
Delivery notifications and reminders make it easy for employees to arrange for a pick up or delivery.
Upcoming Appointments
Hosts can add their upcoming guests to Workwise to keep your people alert about who's arriving and when.
Digital Document Signing
Prompts guests to sign agreements, like NDAs to protect Intellectual Property during sign in.
Badge Printing
Automatically print badges when visitors sign in to easily identify visitors.
Photo Capture
Visitors can take a photo so their host can welcome them with confidence.
Visitor Logs & Analytics
Know who's come and gone, the purpose of their visit and reasons for high traffic in your workplace.
Powering Workplace Experiences!