Deliveries
Never miss a mail or delivery
\Waiting for that important mail or delivery to arrive? Worry no more as Workwise Deliveries notifies you immediately a mail or package arrives for you.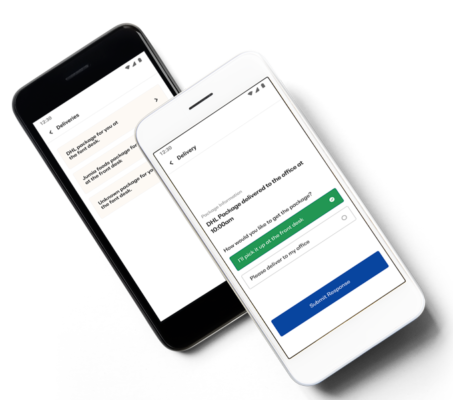 No more missing mails or packages
Keep a tab on mails and packages from the moment it arrives to when the recipient receives it in your workplace. Once a mail arrives, Workwise notifies employees and employee can request how they want to pick up their delivery.  Receptionist simply marks the items picked up as delivered or send a reminder to let the employee know they items are yet to be collected.
Keep track of mails and
packages and save time
Still using a log book to keep track of incoming mails? Save your employees time and eliminate the manual process filling log books with Workwise. The wVisitor app keeps a digital log of when items arrived and when items were collected to ensure you are on top of things and mails never go missing again. Now your staff can focus on more important tasks.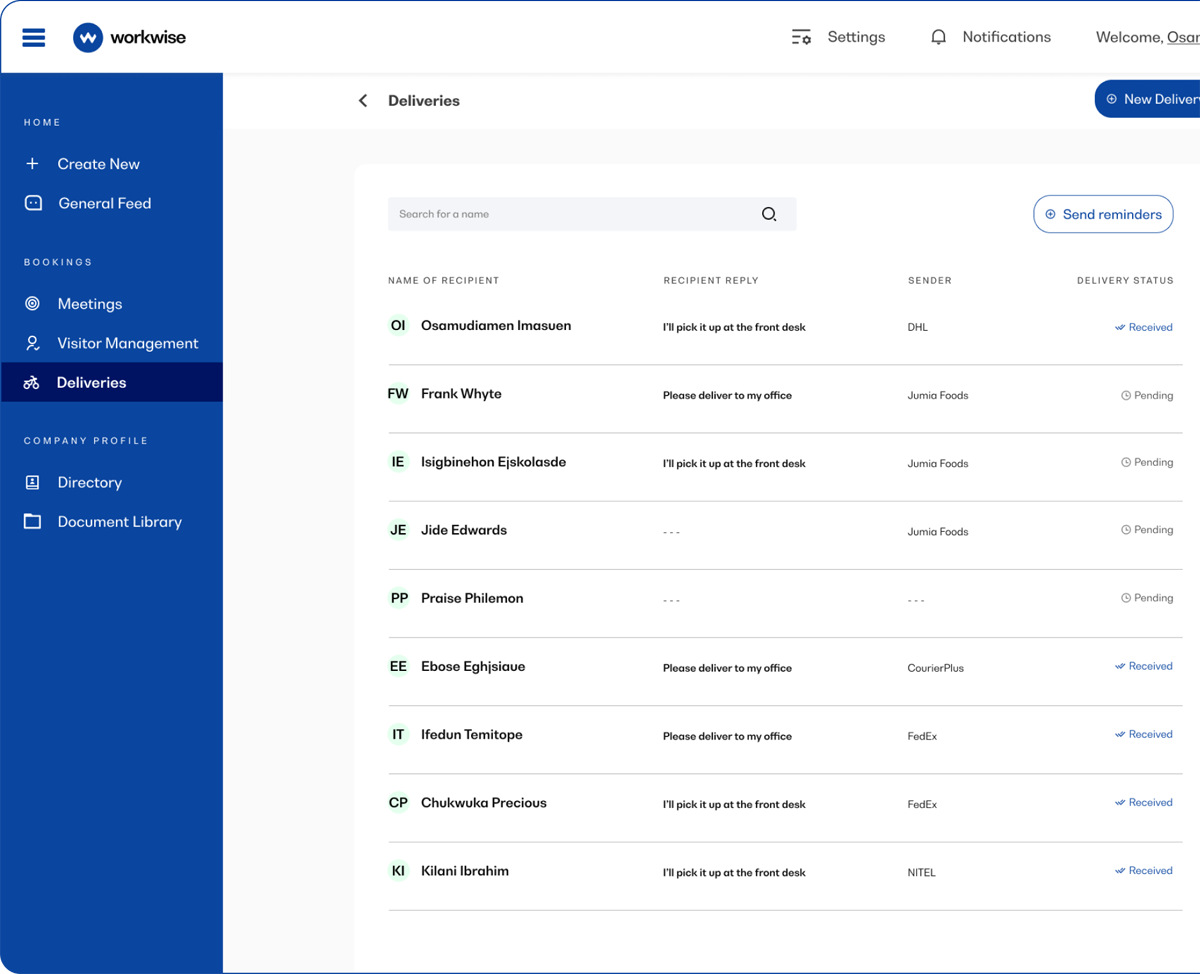 Powering Workplace Experiences!