Building a
better workplace
for everyone
We are empowering the workplace with products that make the work environment healthier, safer, enjoyable, sustainable and more productive, for employees and visitors.
Run your workplace with Workwise!
From making your front office check-in process smarter, eliminating conflicts & double bookings of meeting rooms, submitting requests, to receiving mails and packages, Workwise integrates with your workplace to give people a simple and seamless way to operate the facilities; keep them secured, informed and focused on their tasks.
VISITOR MANAGEMENT
Create a welcoming
experience for guests
WORKPLACE ANALYTICS
Do more with
your Workplace data
ROOM BOOKING
Book a space,
anytime, anywhere
Clock-in/out Management
QR code-based check-in process
Enhance Employee Experience
Empower employees to find, book, request, receive and connect with everything they need to operate the workplace in real time. Push notifications keep employees informed of events happening in their workplace.
Improve Your Workplace
Workplace data, when analyzed properly, allows organisations deliver the right spaces, services and amenities for a more productive and flexible workplace experience that will exceed occupant expectations.
Enhance Workplace Security
The first step to ensuring a safe and secure workplace for everyone is knowing who's on site, where they are going and why. This makes it easy to identify unauthorized guests.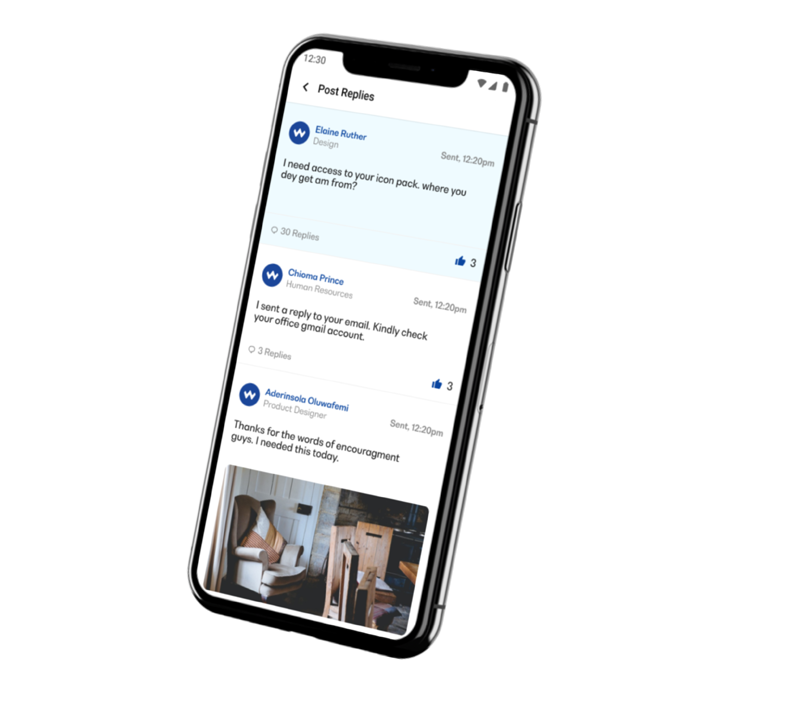 Manage your workplace facilities with one intuitive app
Empower your team to do their best work by giving them simple and user-friendly tools to manage the workplace, all on one mobile platform. Integrate your workplace with Workwise and let employees:
Invite visitors and get notified of their arrival.

Book a room for meetings

Keep track of your deliveries

Clock-in/out of work premise and more
Powering Workplace Experiences!